The Daughters Opera Project  is a cross-disciplinary experimental opera, arts activism project focused on transforming conversations and ideas around gendered violence, and addressing contemporary womb to tomb traumas against women, and girls collectively in the 21st century.
The project has been several years in development, recently culminating in a world premiere of its inaugural Girls Are Not Toys Public Space Intervention program, DAUGHTERS Song Cycle at the City Recital Hall, Sydney, Australia in October 2019, and DAUGHTERS Opera at The Black Box Okhla, New Delhi India in January 2020.
The Daughters Opera Project is designed to be a global touring methodology moving across communities, working with new women in a residency structure, amplifying local voices, places and spaces on the topic of gendered violence, and ongoing equality for women and girls.
The mission is to connect, educate and empower participants, audience and partners by providing enriching ideation through a shared creative and social justice purpose, as well as inter-cultural knowledge transfer to develop new ideas and visions on the global issue.
Daughters Opera - New Delhi 2020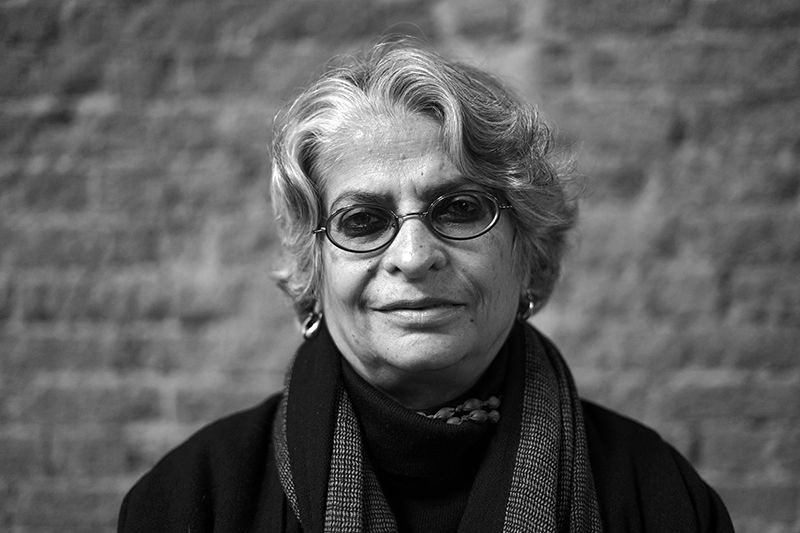 Director's Note - Anuradha Kapur
The project Daughters has been in discussion over several years. Tammy Brennan initiated the dialogue in 2013 and this dialogue has since grown to include many imaginations. It is an attempt to work cross disciplines and cross languages – and that is always a difficult proposal. Why one language associates with another: translates, adapts and is modified by another is often unpredictable and processual.
We are attempting to present this to you. The process has been shaped by all its moving elements – music, movement language and scenography: text work and theoretical frames are provided by many readings including KumKum Sangari's book Solid:Liquid – A (Trans) National Reproductive Formation. This has provided images for use to think of improvisatory exercises to explore materials that cross over from everyday life to the stage. The process has been based on 'figuring out' quite literally what it means to bring women's visible and invisible labour on stage.
Librettist / Executive Producer's Note - Tammy Brennan
The writing of Daughters libretto has been a deep and personal  experience that began in 2012 in New Delhi India. Profoundly affected  by the very brutal, sadistic and fatal attack on Jyoti Singh, it was my grappling to understand the intensity of such a savage assault on this young woman that provoked the research and writing of Daughters.
Vast numbers of reported news stories have been reframed here as an epitaph to women and girls spanning both the ancient and the modern worlds. Daughters is an honouring of their resistance and resilience, alongside an acknowledgment of the ongoing pain and suffering of violence against our women and girls, and its legacy.
The poetry of the libretto is very much offered as a place for reflection, as
as it is a call to action.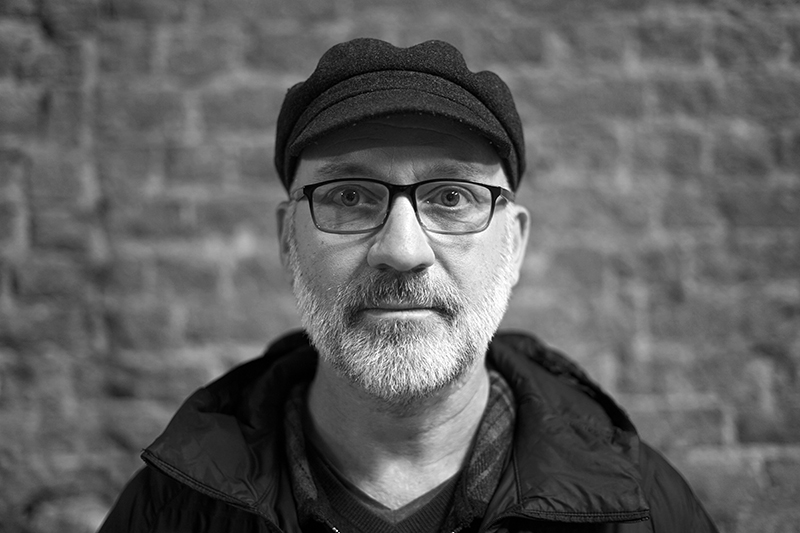 Composer's Note - David Chisholm
11 Fado and 1 Zarzuela comprise the musical vessel of Daughters. When generating music for a work around gender violence, one is conscious of violence more broadly.
Colonialism is violence by policy and administration, violence by control at a state level. The choice of Fado then was in part to harness the character of saudade, the untranslatable Portuguese word that underpins a genre that is almost always sung by women, with almost always male musicians.
Additionally this choice nods to Portugal's 500 year administrative occupation of regions of India, something far more appropriate when  working on an intercultural project with Indian artists, rather than default to the violent fantasy of ethno-exoticism these artists often face in such Western cultural encounters.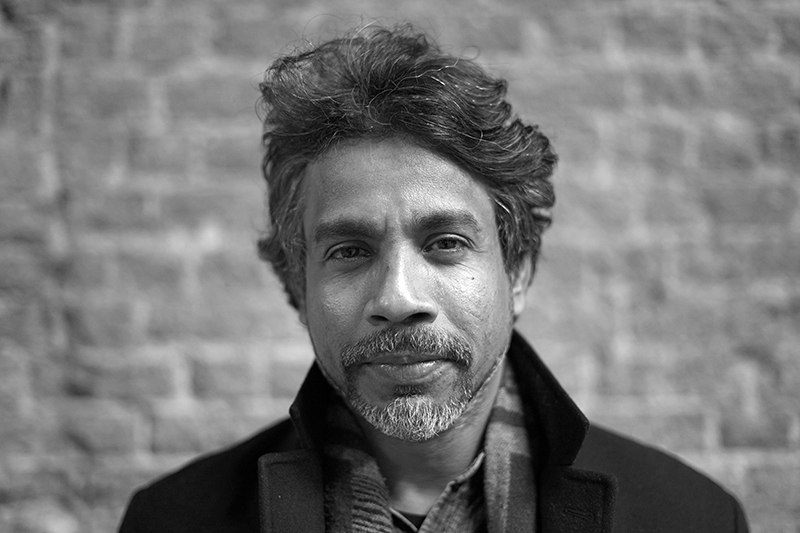 Scenographer's Note - Deepan Sivaraman
The Scenographic intervention into the operatic form has resulted in a highly formalistic performance space. The conceptual idea begins with an opera about daily life, and the space was designed keeping in mind the presence of actors, singers and dancers and the differences in their physicalities so that a common language of movement could be created that would be in consonance with the performance space.
The sharpness of the lines and corners is a way to expose the Black Box Theatre space to the formal setting of an opera. The space has been divided into a cold desolate subway below and the world above.
A large abstracted box moves up and down the space in a monotonous and ominous manner revealing the underlying violence of each moment of the performance. The commuters have only one intention which is to reach the destination that may never arrive.